We deliver awesome
digital services!
Brand Your Work is fully dedicated to learning about and understanding your business. By building a relationship with each of our clients, we can ensure our marketing strategy is built with the sole focus of solving the problems your business faces. Each of our marketing campaigns are built with the client's needs in mind to solve the greatest marketing problems.
We are client obsessed, and our constant pursuit for client excellence helps us to explore latest technologies & methodologies. We always adopt best breed of methodologies & automation techniques that help's us to serve our clients efficiently.
Explore the services
we offer for you!
We work efficiently with the great bulk of services and create the top-notch digital products.
Branding Strategy
A great brand combines design and conveys company's value evoking emotion and drive strategy.
SEO & SMM
Social media plays an important role in driving traffic to your site, so we operate with innovative SEO tools.
Graphic Design
Rich experience plus unlimited imagination create our successful service discovered by clients.
We value every feedback from our clients and we with pleasure publish them online.

"The service was excellent. My project has been completed in time and on the highest level."

"Thank you, guys! I'm very satisfied with your work. I'm going to return to you with my next idea."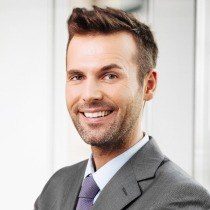 "Upmine team is awesome! Their creative ideas were perfectly implemented. I'm very pleased!"
If you want to know more about what is happening in international digital industry, we have prepared some!
Please feel free to contact us using information below. You can also submit your request via online form.